Create your aromatic signature!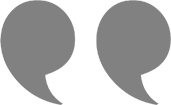 Have you ever thought
that your perfume can heal you?
In a subtle way through the sense of smell, perfumes can change our mood as well as the energy levels in our body. Botanical perfumers sign their own form of Art, combining the ancient tradition of Alchemy with modern aromatherapy to create fascinating fragrant stories that honor health at all levels and fuel artistic inspiration and co-creation with nature.
My personal experience has led me to understand that perfumes can automatically affect the way I move, vibrate, feel, function and perceive life; it is this understanding that has been my inspiration
and guide in creating perfumes.
Getting closer to botanical perfumes, we are immersed in their essence, which carries all the healing energy and information of the plant. With this approach, botanical perfumes are a remedy for the human soul.

I am Zoe, and I will guide you in creating your own personal fragrance, using a palette of herbal extracts, essential oils and tinctures.
The process is simple:
Contact me to schedule your appointment.
During your visit, we will have the opportunity to smell many types of perfumes, and to approach the special qualities, talents and virtues that you want to enhance by wearing your personal perfume, in order to increase and illuminate the potential of self-healing.
A draft of your personal perfume is ready a few days later, which is my suggestion in what we have approached together. It is important to confirm how the proposed fragrance works with your skin, and we can talk to make any changes before your final approval of the product.
Your personal perfume is ready!
In order to achieve the best results, it is important to be relaxed so that you can feel which perfume resonates in your soul, freed from perfume types and tastes of the past. That's why I advise you to come to our session without any perfume on your body.
If you have any questions, do not hesitate to contact me today to schedule a free fifteen-minute tip before scheduling an appointment.
Fill in the form below for any inqueries