Prerequisites-The ingredients
I only create eco–friendly, natural perfumes with pure, organic essential oils. There are no additives and no synthetic substances. All of our blends are made of carefully selected oils to achieve the best optimum synergy with the highest possible frequency. The blends are unique, and each one carries a purpose.I take the time when creating the mixtures to ensure the perfume embodies all of the luxuries of nature.After all, that's what perfumes should be about.
I use certified organic and therapeutic grade essential oils, as well as extracts from raw and organic plants. Whenever possible I also use wild harvested leaves, stems, petals and roots! They are toxin free and do not contain the heavy metals, phthalates, parabens, petro–chemicals, PEGs, or synthetic preservatives you find in traditional perfumes.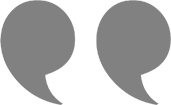 There are no women who do not like perfume, there are women who have not found their scent
–Marilyn Monroe
Each perfume is unique, formulated and bottled by hand, and activated for full potency.It is 100% vegan and of course not tested on animalsThe bottles are convenient with an easy–to–use roll–on applicator. 
Last but not least, each blend is artisanally made in Greece, delivering not only a beautiful, personalized scent, but also the 'ευ ζην' /ef zin/ of the ancient Greeks, which is life's know–how! You get to have the power of nature in each drop!